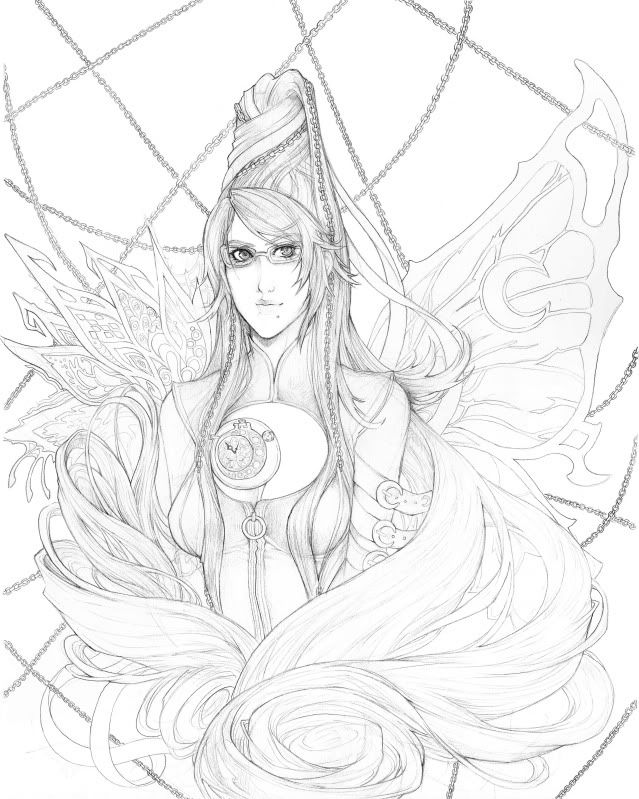 I'm really excited for the game Bayonetta which comes out in January!!! It will keep me satisfied until FFXIII comes out, lol.
Anyway, I drew a bust of her...it doesn't exactly look like her, but whatever! it was fun to draw.
My scanner sucks, I need a new one.
p.s. chains are evil.